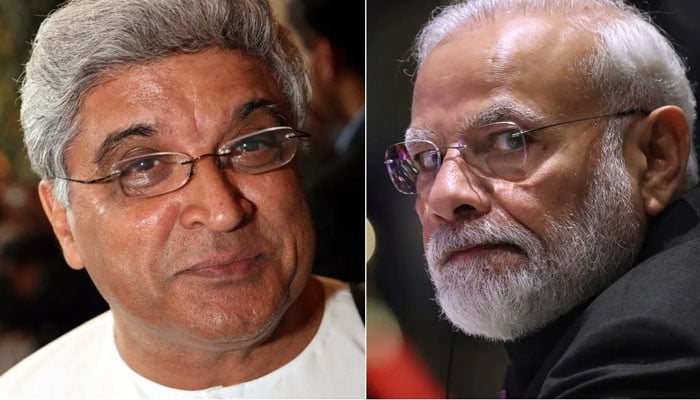 Leading Indian singer and poet Javed Akhtar has slammed Indian Prime Minister Narendra Modi for adopting a criminal silence.
In a Twitter statement, Javed Akhtar sharply criticized Modi's policies and finally questioned his silence on the public threat to exterminate Muslims.
He said in a tweet that the prime minister had met with the president in a bullet-proof vehicle and talked about "fake threats". The bullet-proof vehicle was surrounded by bodyguards armed with light machine guns.
He said that Modi did not utter a single word at a time when 200 million Indians were being openly threatened with genocide.
It may be recalled that threatening speeches were made about Muslims at a function held in Haridwar in December, on which no action was taken.
Later, when these speeches surfaced on social media, a case was registered against some people due to public outrage.
Speaking on Muslim genocide, one of the organizers of the event said that like Myanmar, our police, our politicians, our army and every Hindu should take up arms and clean up. There is no other option left.