Entertainment
Imran Abbas explained the reason for not attending the wedding of Ali and Saboor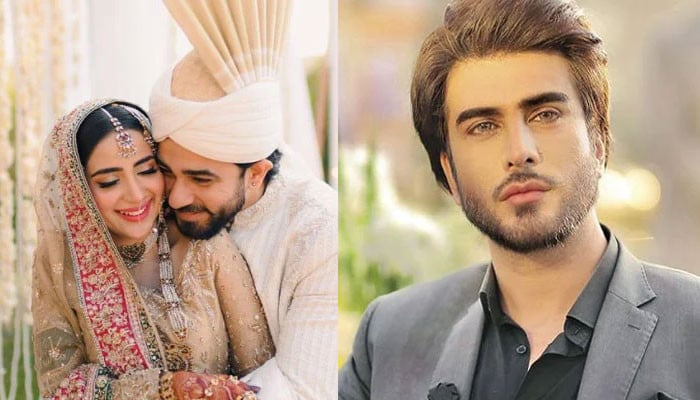 Leading Pakistani actor Imran Abbas has given a reason for not attending the wedding of famous actor-couple Saboor Ali and Ali Ansari, who recently tied the knot.
Imran Abbas held a session to talk to his fans, then one fan asked, "Why didn't you attend Ali and Saboor's wedding?"
The actor wrote in reply to this fan, "He has just lost his mother a few weeks ago and he is not feeling well yet."
"They are trying to get out of this situation, but at times they find it very difficult," he wrote.
Imran Abbas wrote, "God forbid that any of you have to go through what they are going through in life."
He said that Saboor had invited her to all the wedding ceremonies but she (Saboor) could understand his condition so he (Saboor) told the actor that if he was not feeling well then (Saboor) She will not force me to attend the wedding.
When another user asked Imran Abbas about Saboor Ali's sister and actress Sajjal Ali in this session, he said, "Needless to say, he is one of the best actors in the Pakistani entertainment industry." ۔
"Every other day since the death of her mother, Sajjal has been texting and asking her how she is feeling," he added.
He wrote while praising Sajjal Ali that "Sajjal is his best friend with a beautiful heart".
Imran Abbas prayed to Sajjal Ali and wrote, "Always keep smiling like this".
When asked by another user about the actress Sanam Jang, he said, "If there is friendship, so be it."
Imran Abbas's statement shows that even in the most difficult time of his life, Sanam Jang has taken great care of him.