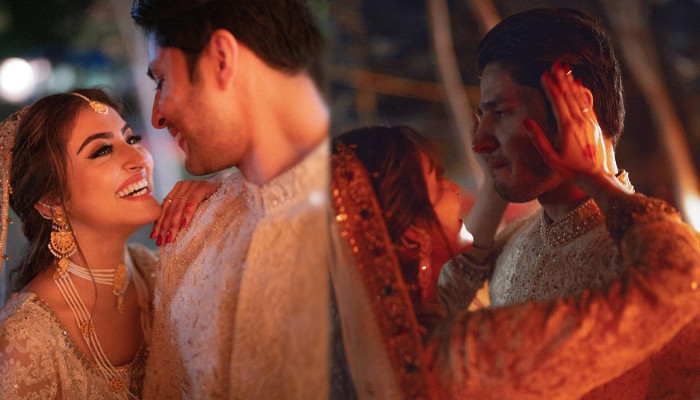 Leading Pakistani actress Haba Bukhari Actor Ariz Ahmed He has declared his marriage with her a miracle.

Hiba Bukhari, a newlywed from Pakistan, has shared hundreds of memories of her marriage with her on social media in the form of photos and videos.
Haba Bukhari has shared a video with her fianc Ariz Ahmed in the caption of which she has written that 'marriage is a miracle.'
It should be noted that before that Actress Habab Bukhari "They never thought their marriage would be a love affair," the party said in a statement on its social media account.