National
Fawad Chaudhry challenges opposition over Murree tragedy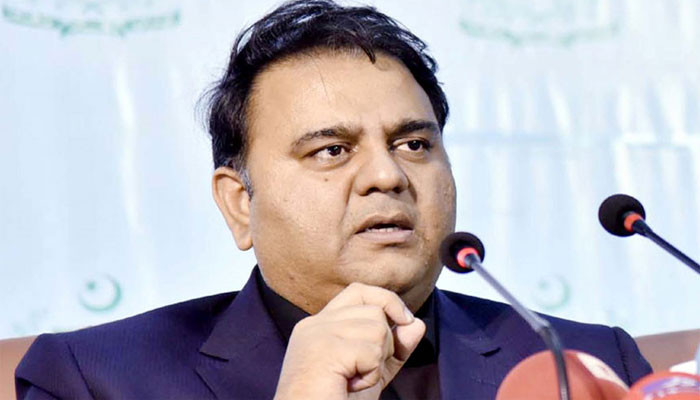 Federal Minister for Information and Broadcasting Fawad Chaudhry challenged the opposition leadership regarding the Murree tragedy.
In a media briefing after the cabinet meeting, Fawad Chaudhry said that if there were more than 22 deaths in Murree, then the opposition should name them.
He said that a detailed briefing was given to the federal cabinet on the Murree tragedy and it was informed that a high level inquiry committee has been set up to investigate the incident.
The federal minister added that 22 people were killed in just five vehicles, with the deaths occurring between Kaldana and Barian.
He said that according to the preliminary investigation, all the deaths in Murree were due to carbon monoxide.
Fawad Chaudhry also said that trees fell on the road due to the snowstorm, which caused long queues of vehicles.
He said that many people left their vehicles on the roads and went on foot while some people fell asleep by putting heaters in their vehicles instead of getting out of the vehicles.
The Federal Minister said that it was difficult for the machinery and helicopters to reach due to heavy snowfall. The Prime Minister expressed deep sorrow and regret over the Murree tragedy.
He said that there has been a revolution in domestic tourism in Pakistan, the government has created 13 new tourist spots, in 5 days 164,000 vehicles entered Murree.
Fawad Chaudhry said that Pakistan has immense potential in the field of tourism. To make Pakistan economically strong, tourism has to be given industry status.
"Not a single tourist spot has been developed since independence. Our management has been going on since the British era. No attention has been paid to it in the past. The PTI government has tried to expand tourism as a sector," he said. ۔
The Federal Minister said that before Imran Khan became the Prime Minister, when Imran Khan went to Kamrat, the pictures there went viral and a large number of people came to Kamrat for tourism.
He said that provincial governments, authorities and local administrations need to be prepared for tourism.
Fawad Chaudhry said that the cabinet has decided that there is no need for lockdown in the country yet, the situation will be constantly monitored on the cases of Corona.