Entertainment
Corona's victim Lata Mangeshkar's condition began to improve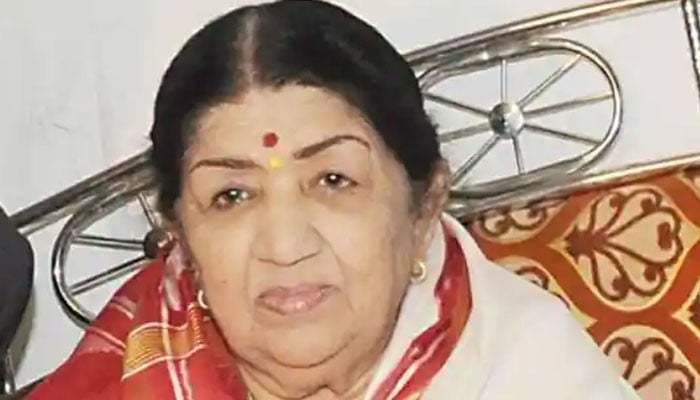 Renowned Indian singer Lata Mangeshkar has also contracted the corona virus, while her health is said to be improving.
According to Indian media reports, Lata Mangeshkar is currently undergoing treatment at Breach Candy Hospital in Mumbai.
Her niece Rachna Shah had said that the 92-year-old singer was in good condition and was moving towards further improvement.
The 92-year-old actress was admitted to the intensive care unit of Breach Candy Hospital in Mumbai.
His niece said: "He is very good at the moment, he is a fighter and a winner and that is why we have known him for so many years."
He also thanked those who prayed for the singer's recovery.
Earlier, Rachna had said that Lata Mangeshkar's corona virus test was positive, she had moderate symptoms of the epidemic, however, the doctor had advised that considering her age, she should undergo ICU. Required.