Sports
Cape Town Test: India 223 for one, South Africa 17 for one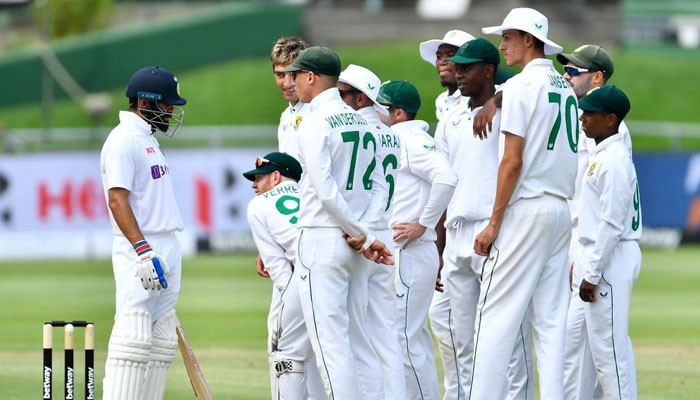 India were bowled out for 223 in the first innings of the third and final Test of the series against South Africa.
In this match being played in Cape Town, the Indian captain decided to bat first after winning the toss.
The visitors were bowled out for 223 in the first innings where only captain Virat Kohli faced 201 balls and scored 79 runs.
Other notable batsmen included Chattiswar Pujara's 43 and Reshbh Pant's 27.
For South Africa, Kagisu Rabada took 4 wickets and Marco Jensen took 3 wickets while Olivier, Lingi Ngidi and Keshu Maharaj took one wicket each.
By the end of the first day's play, South Africa had scored 17 runs for the loss of one wicket and needed 206 more runs to close the deficit.
The home team suffered its first loss in the form of Dan Elgar, who was dismissed by Jaspreet Boomera.
Keep in mind that the three-match series between the two teams is one-on-one.