Entertainment
Amitabh Bachchan saddened by the memory of the late Shashi Kapoor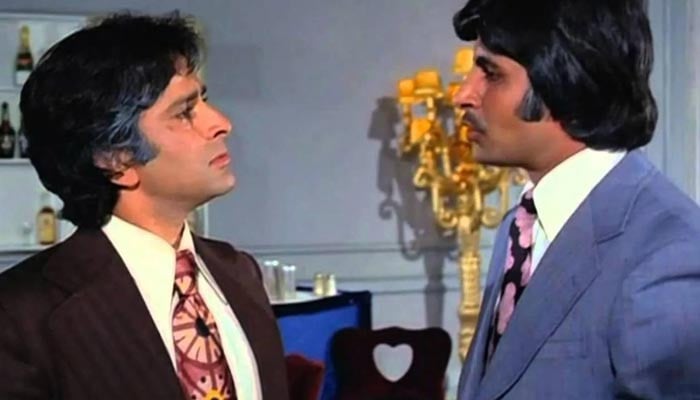 Bollywood superstar Amitabh Bachchan is saddened by the memory of the late senior actor Shashi Kapoor.
Amitabh wrote a note on his social media recalling his past days with Shashi Kapoor.
Remember that the two actors worked together in many films. On Instagram, Amitabh shared photos of himself and Shashi Kapoor's past.
In the first picture, Amitabh Bachchan and Shashi Kapoor are standing close to each other, taken on the occasion of the 1976 film Kabhi Kabhi.
In the second picture, both of them are seen in a very happy mood on the occasion of another movie.
With this post, Amitabh Bachchan wrote the caption, Time has passed, I don't know how many films I have done with him. Reacting to his post, actor Rohit Rai wrote, "The best duo of all time, Chalk and Chase, Perfect Fools, while Kumar Sanu wrote, two great actors in this picture."
It may be recalled that Amitabh and Shashi Kapoor made other films from 1974 to mid-1980 including Roti Kapra and Makan, Diwar, Kabhi Kabhi, Iman Dharma, Trishul, Sahag, Kala Pathar, Shaan, Do and Do Paanch, Silsala and Namak Halal. I worked together.
Shashi Kapoor died in Mumbai in December 2017 at the age of 79.