Entertainment
Ahmed Ali Butt's clear answer to Sakina Simon's objection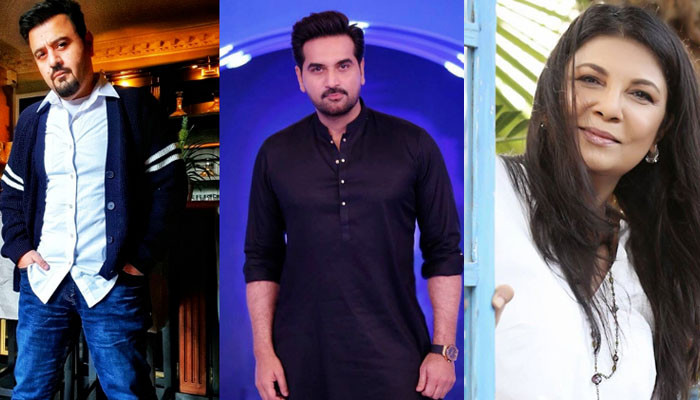 Pakistani comedian actor Ahmed Ali Butt gave a strong answer to Sakina Simmons' objection to Humayun Saeed's cast in 'The Crown'.
Sakina Simmons said that Humayun Saeed is not suitable for Dr. Hasnat in 'The Crown', Fawad Khan would have been more suitable for him.
Sakina Simmons was further criticized in her series of tweets.
Ahmed Ali Butt could not remain silent on this criticism and sent a message to the senior actress to praise the success of the other and be happy for the other.
"Why can't we be happy for anyone? Why can't we applaud someone's success or join in their joy? '
Ahmed Ali Butt condemned the hatred and hoped for love and support in the future.
The actor added the hashtag 'SakinaChillOut' and also tagged Humayun Saeed.
It may be recalled that actor Humayun Saeed will play the role of a Pakistani surgeon opposite the British princess in the fifth season of 'The Crown'.
The royal family's drama focuses on the marriage of Princess Diana and Prince Charles, as well as the death of Princess Diana in a 1997 car accident.
Dr Hasnat Khan has been described as the "true love" of British Princess Diana, who was killed in an accident with her Egyptian friend, whom she called "Mr Wonderful".