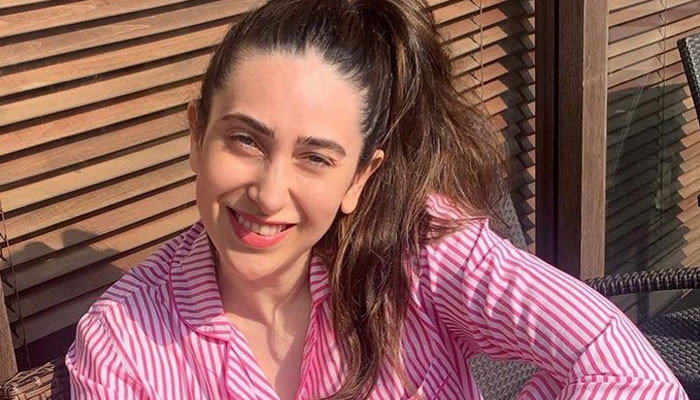 Karisma Kapoor's makeup-free selfie left fans in awe, with one commenting on the actress' song lyrics from the film 'Bholi Si Root' as a compliment.
Belonging to India's famous showbiz family Kapoor family, Karisma Kapoor has been a successful actress in the 90s and beyond, fans have seen her mostly with makeup.
The actress took to her Instagram to share a picture of herself without makeup, with the glow on her face clearly visible, which left fans shocked and then going crazy.
Fans made interesting comments on the latest picture of Karisma Kapoor. One wrote that she can't believe that she is 48 years old.
In the caption with her picture, the actress wrote that the mood is natural, that is, I am looking like I am in the picture.
When Indian reality show actress Shibani Dandekar used the word beauty to comment on the picture, one of Karisma's fans wrote, 'Oh my God, she is 48 years old. Beautiful'.
Another fan used words like 'natural beauty' and 'timeless beauty' to praise Karisma.
One of his fans even penned the line of the hit song 'Bholi Si Root, Aayi Mein Masti, Door Kee Sharmay' from his film Dil To Pagal Hai.
Karisma Kapoor, who is the elder daughter of Randhir Kapoor, made her Bollywood debut in 1991 with the film Prem Qadidi, the following year she worked with Salman Khan in the film Nishche.
His hit films include Jigar, Anaadi, Raja Babu, Killi No. 1, Sajan Chale Sasral, Jeet, Raja Hindustani, he also won many awards during this time.