National
Karachi: Suspects who robbed a car rider in Clifton arrested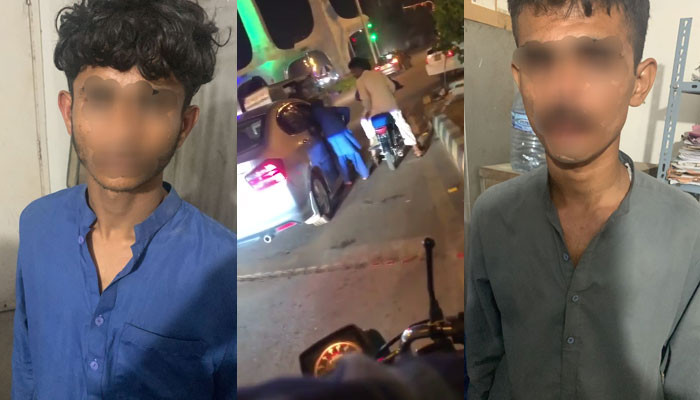 Two suspects who robbed a car rider at three swords in Clifton area of ​​Karachi have been arrested.
The CC footage of the robbery incident also went viral on social media.
Spokesman District South Police says that the police arrested both the accused in a targeted operation, the accused were identified with the help of CCTV footage.
According to the police officials, 4 mobile phones, two pistols with ammunition have been recovered from the arrested accused while the motorcycle used in the incident was also taken into custody.
The police said that the accused have confessed to 15 incidents during the investigation, while the criminal records of the arrested accused are also being checked.
Officials said that a case has been registered against the arrested accused, the arrested accused include Hamad Shah and Hasnain, the pistol recovered from the accused will be sent for forensics.
He also informed that the arrested accused have been handed over to the investigating authorities for further questioning.