World
It is a great honor to serve the country abroad, Abbas Sarwar Qureshi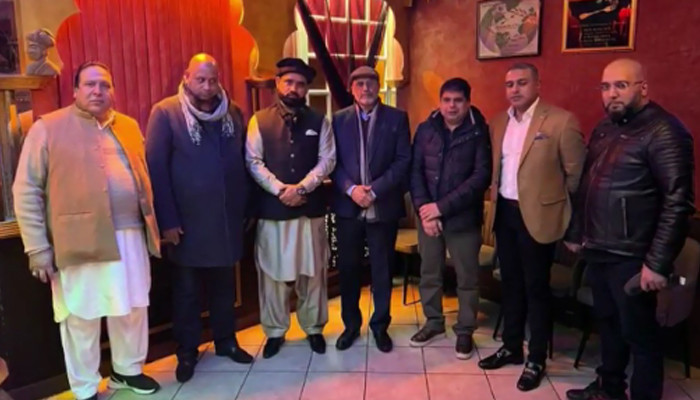 A farewell function and a sumptuous dinner in honor of Deputy Head of Mission Abbas Sarwar Qureshi was organized by PML-N Chairman Raja Ali Asghar.

Mr. Abbas Sarwar Qureshi, Deputy Head of Mission, while addressing the function, said that it is a great honor to serve the nation in a foreign country. Blessed with which I will never forget.
Ehsan Karim, Head of Council Section, Captain Shafqat, Defense Attach ،, Arsalan Mir, Commercial Attach ،, Sardar Zahoor Iqbal, Acting President of Muslim League France, Haji Nisar, Vice President, Naeem Chaudhry, Chairman, Jammu and Kashmir Forum, Chaudhry Faisal Langarial, Sajid Verwal, Chaudhry Afzal Lingah, Raja Hameed, Master Yaqub, Chaudhry Afrasiab, Ali Bhatti, Mian Sajid Gorsi, Senior Journalist Mazhar Jutt and others participated.
While the services of Abbas Qureshi were appreciated in the ceremony, good wishes were also expressed for his future duties.