Entertainment
Humayun Saeed's entry in 'The Crown', showbiz stars happy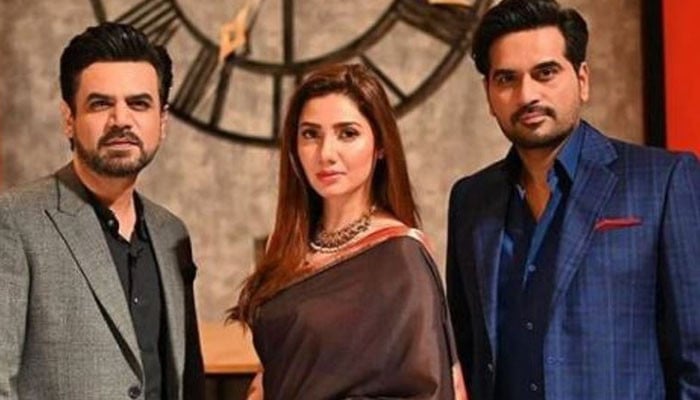 Leading Pakistani television and film actor Humayun Saeed has been cast in the British royal family based series 'The Crown'.
It may be recalled that Humayun Saeed has been selected to play the role of Dr Hasnat Khan for the upcoming season of 'The Crown'.
Humayun Saeed is the first Pakistani actor to star in any Netflix series.
Mahra Khan:
Leading actress Mahira Khan has expressed her happiness over the role of Humayun Saeed in the Netflix series through her Twitter message.
The expert also praised 'The Crown'.
Ahmed Ali Butt:
Actor Ahmed Ali Butt wrote, "Congratulations on the journey from 'Punjab Nahi Jawan Gi' to 'The Crown'."
Ahmed Ali Butt has also confirmed the success of Humayun Saeed through various Instagram stories.
Wasi Chaudhry:
Actor and host Wasi Chaudhry also remembered the achievements of Humayun Saeed and shared a collage of Dr. Hasnat and Humayun Saeed.
Remember that Wasi Chaudhry and Humayun Saeed are on the list of close friends of the industry.
Usman Khalid Butt:

Actor Usman Khalid Butt also termed Humayun Saeed's entry on Netflix as a great success.
Usman Khalid Butt expressed happiness and congratulated Humayun Saeed.
Ali Zafar:
Singer and actor Ali Zafar said to Humayun Saeed that you are the best choice for this role.
It may be recalled that actor Humayun Saeed will play the role of a Pakistani surgeon opposite the British princess in the fifth season of 'The Crown'.
It should be noted that the drama about the royal family is based on the marriage of Princess Diana and Prince Charles and its end, while the death of Princess Diana in a car accident in 1997 is also the subject.
Dr Hasnat Khan has been described as the "true love" of British Princess Diana, who was killed in an accident with her Egyptian friend, whom she called "Mr Wonderful".
Princess Diana met Dr. Hasnat on the occasion of her visit to Pakistan.
Netflix announced that the fifth season of The Crown, a series based on the life of the British royal family, especially Queen Elizabeth II, would be released in November 2022.
Leading Pakistani actor Humayun Saeed has had the best period of 26 years in the world of acting, in which he has made many hit films, showing off his talents as an actor and producer.
Humayun Saeed's films include 'Jwani Phar Nahin Aani', 'Punjab Nahin Jaaye Gi' etc., while he has also shown the essence of his acting in several dramas.