National
Full operation of Green Line bus service started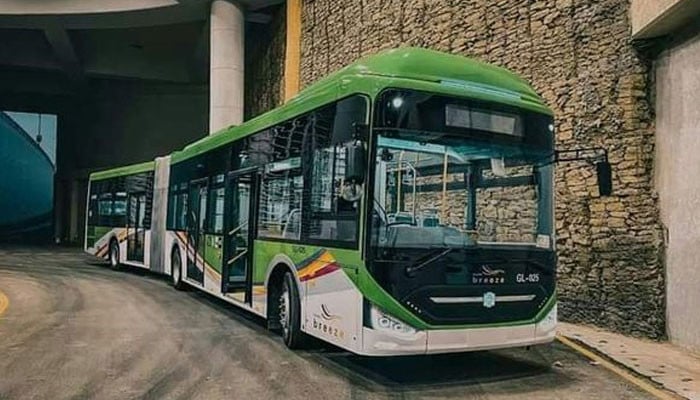 The full operation of Green Line bus service has started in Karachi. The bus service will now run for 15 hours instead of 4 hours a day.
The Green Line bus service in Shar-e-Quaid will run from 7 am to 10 pm.
The bus service will be facilitated at 22 stations from Surjani to Exhibition, while the minimum fare has been fixed at Rs 15 and maximum at Rs 55.
Passengers arriving at the exhibition square from the Green Line bus this morning looked very happy. A female passenger said that the bus service and its staff are very good.
Students traveling by bus said that such a service should have started long ago, now we will reach the college on time.
It may be recalled that Prime Minister Imran Khan inaugurated the Green Line bus project on December 10 last month, after which the initial bus service will be piloted for 15 days from December 25 with only 25 buses out of 80 for 4 hours a day. Run