Entertainment
Criticism of critics reveals his character: Sana Khan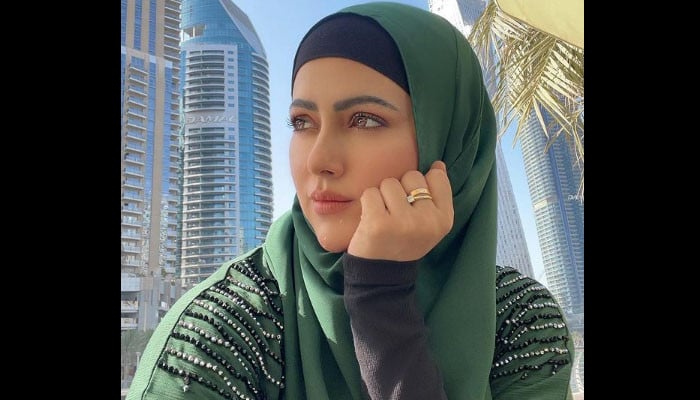 Former Indian actress Sana Khan, who has quit Bollywood for the sake of Islam, has released a meaningful message to her fans on social media.

On social networking site Instagram, Sana Khan shared a new photo of herself with her husband.
Giving a meaningful caption to his post, Sana Khan wrote, "The speed of lies is very fast but only the truth reaches the destination."
The former Bollywood actress wrote, "Don't worry about the people who are trying to tarnish your character."
"People who spread negative things about you in the past, this habit only shows their character," he said.
Sana Khan added, "You will get what you sow."
It may be recalled that recently Sana Khan and her husband Mufti Anas performed Umrah.
It may be recalled that Sana Khan had married Mufti Anas from the Indian state of Gujarat last year.
Former Bollywood actress Sana Khan, who became famous from Bigg Boss Season 6, had announced to leave the showbiz industry for the sake of Islam before her marriage.
On this occasion, Sana Khan said that now she will spend her life in the service of humanity and in accordance with the commands of Allah Almighty.