Entertainment
Bajrangi Bhai Jan's 'Money' named the award after Salman Khan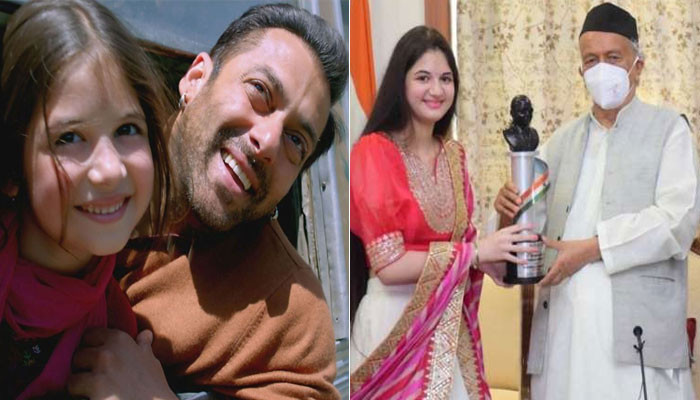 Bajrangi Bhai Jan's Harshali Malhotra (Money) named Bharat Ratna Dr. Ambedkar Award after Salman Khan.
On the social networking site, Harshali Malhotra has shared her photos with the Bharat Ratna Dr. Ambedkar Award 2022.
In her latest post, Harshali Malhotra is wearing a red and white lehenga and she is smiling and posing with the trophy.
The 12th Bharat Ratna Dr. Ambedkar Award ceremony was held on the occasion of the 73rd Republic Day. The actress also shared a letter regarding the award.
The letter states that you acted admirably in the film Bajrani Bhai Jan, along with excellent performances in TV and other films, so the jury has finalized your name for the award.
He wrote in his post about the award that I dedicate this award to Salman Khan, Kabir Khan and other cast of Bajrangi Bhai Jan.
In an earlier post, Harshali Malhotra shared a photo of receiving the award from Maharashtra Governor Bhagat Singh Koshiari.
He wrote with the hashtag of many words including Bollywood and actress that he was happy to receive the award from the Governor of Maharashtra.
Harshali had shown the essence of acting in Bajrangi Bhai Jan, which was made in 2015 under the direction of Kabir Khan.
The film starred Salman Khan, Kareena Kapoor and Nawaz-ud-Din Siddiqui.