Entertainment
As soon as Bigg Boss 15 came out, Omar Riaz criticized Geeta Kapoor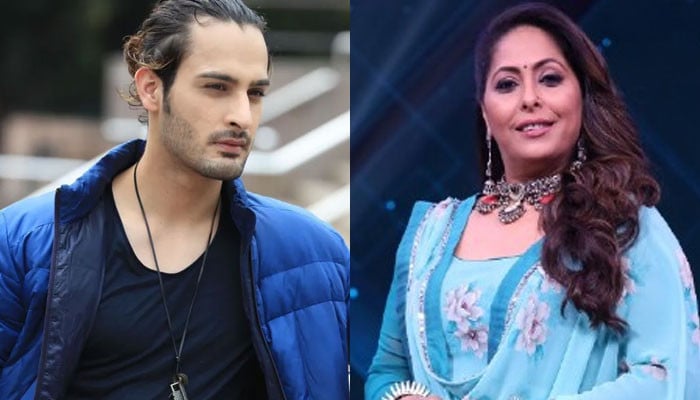 Bigg Boss Season 15 contestant Omar Riaz has criticized the opinion of reality show judge Geeta Kapoor about herself.
According to Indian media reports, Omar Riaz who was expelled from Bigg Boss Season 15 due to his aggressive behavior.
He criticized Geeta Kapoor's comments on Omar Riaz's career and termed the move as an attempt to belittle him.
Omar Riaz objected to Geeta Kapoor's remark that "her natural aggression will hinder her from performing her duties as a surgeon".
After coming out of Bigg Boss, Omar Riaz responded to Geeta Kapoor's comments about his profession through several tweets.
"You have judged my medical profession on the basis of the attitude adopted in a reality show," he wrote in a tweet to Geeta Kapoor.
Omar Riaz further said that you have failed to understand the hidden action in my reaction, it is unfortunate that you tried to humiliate me through your statement on National TV.
He called Geeta Kapoor a meme and added a follow-up post with his post and said, "Shall I tell you about my nature?"
Omar Riaz added that when the corona virus infected India, I served people day and night without thinking about my health, this is my inner nature, to serve others without thinking about myself and To give
On the set of Bigg Boss Season 15, Geeta Kapoor came on Sunday for 'Weekend's War' and she addressed Omar Riaz and said that I would not want anyone to be as aggressive as you.
"It's scary for me because you dig, you don't understand what you're doing," he added.
Geeta Kapoor also said that it is a disturbing thing, you are associated with a profession, which requires a calm mind, Omar Riaz's aggressive attitude will prevent him from making important decisions during surgery.
On this occasion, Kashmira Shah tried to defend Omar Riaz but Geeta Kapoor stood her ground.
"I'm not talking about normal aggressive behavior, I'm talking about the natural aggression that is in them," he added.
Omar Riaz has been fired for physically abusing a co-star in Bigg Boss 15. He also thanked the fans for their love in a tweet.