World
Afghan Foreign Minister Amir Mottaki meets his Iranian counterpart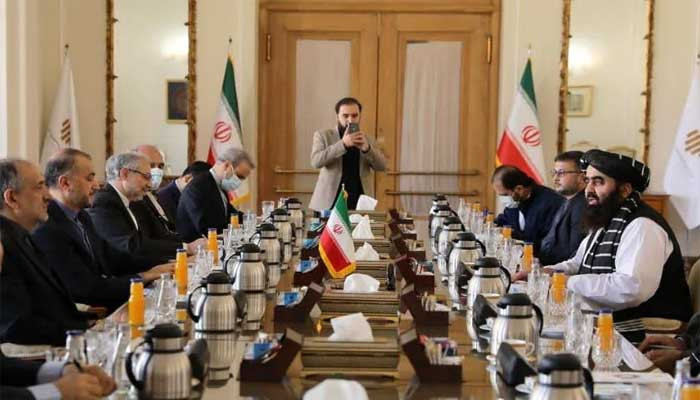 Afghanistan's acting foreign minister Amir Khan Mottaki has visited Iran to meet with his Iranian counterpart.
According to the Iranian Foreign Ministry, the Afghan Foreign Minister's visit to Iran does not mean that Iran will recognize Afghanistan.
Criticizing the United States over its frozen assets in Afghanistan, the Iranian foreign minister said that the frozen assets should be used for humanitarian purposes and to improve the living conditions of Afghans.
He said that the battle of the brave Afghan nation proved that no foreign power could occupy Afghanistan and rule there.