National
4 killed in fog accidents in Lahore, Sheikhupura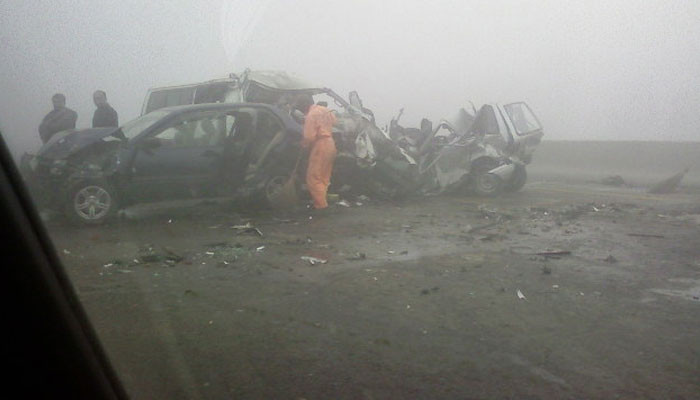 Four people were killed and 17 others injured in two accidents due to heavy fog in Lahore and Sheikhupura areas.
According to rescue sources, the first accident took place on Sheikhupura Faisalabad Road near Mananwala, where the bus collided with a parked trolley. Apart from bus driver Naveed, two passengers named Intezar and Rashid were killed and 13 others injured in the accident.
The injured were shifted to Sheikhupura and Nankana Sahib hospitals.
The second accident took place at Kala Khatai Interchange of Sialkot Motorway, where an ambulance transporting 28-year-old Haider Sultan, who was injured in a shooting in Sialkot, collided with a truck.
Haider Sultan was killed and four others were injured in the accident. The injured have been shifted to Mayo Hospital, Lahore.