World
South Korea: Flood situation due to record rain in Seoul, 8 people died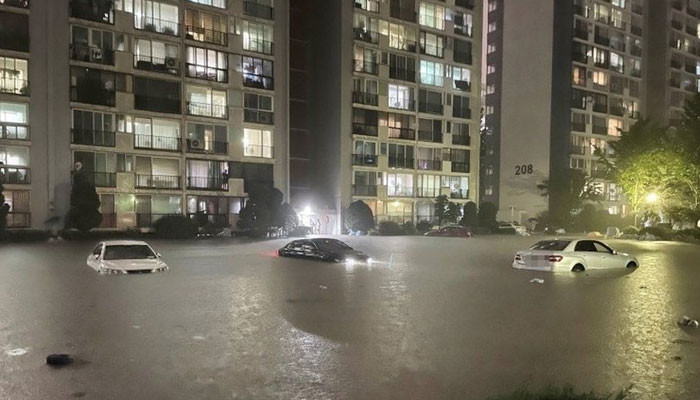 The 80-year history of stormy rain has caused destruction in the capital of South Korea, Seoul.
According to the reports, the torrential rain has created a flood situation in the city of Seoul, vehicles on the roads were submerged in several feet of water, flood relays entered subway stations, residential buildings and shops.
Electricity went missing in the city, traffic jammed on the roads, 8 people died and 9 were injured in various accidents due to rain, floods and landslides while 7 people are missing.
According to the Korean Meteorological Department, several places in the city received a record 141 mm of rain.
The city recorded 451 mm of rain from Monday night to Tuesday, and the torrential rains are likely to continue till Wednesday.