National
Karachi, the incident of motorcycle-riding suspects at the Tin Talwar signal, a brave citizen made a video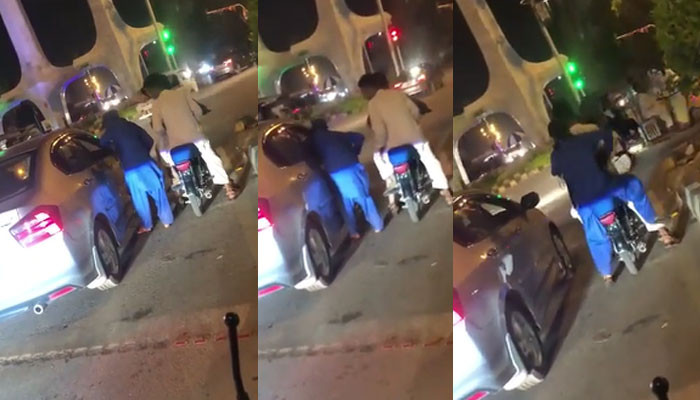 In Clifton, Karachi's busiest posh business area, 3 motorcycle-riding suspects robbed a citizen in a car in public and fled in the blink of an eye.
The video made by the mobile phone of the brave motorcyclist behind the accused went viral on social media.
In the video, it can be seen that in Clifton, the busiest posh area of ​​Karachi South, the accused on a motorcycle are robbing a citizen in a car waiting for the signal to be opened at the Three Talwar.
Out of the three accused, an armed accused wearing blue shalwar kameez got down from the bike and committed the crime.
The accused held the citizen hostage by clinging to the gate of the car and in a few seconds robbed the citizen and escaped on a motorcycle with his accomplices.
Citizens are expressing extreme anger over this bold incident in the red zone of Karachi.