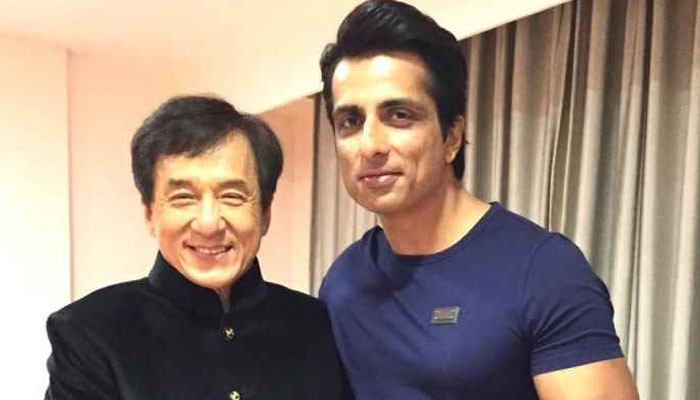 Sonu Sood said in his recent interview that if there is food left on your plate, Jackie Chan will take permission to eat it but not waste it.

Bollywood actor Sonu Sood, repeating an old story, praised Jackie Chan's humility and humility.
Sonu and Jackie Chan were seen together in the 2017 film Kung Fu Yoga, which also starred Disha Patani.
Sonu Sood revealed that Jackie Chan once cooked for him late at night.
He said that Cheki Chan appeared to be a humble person right from the production of the film to the promotions.
On this occasion, Sonu Sood questioned the nature of his co-actors in the Bollywood industry and said that many Bollywood actors consider themselves to be big stars and maintain little contact and stay at a distance.
He said that Jackie Chan used to bring fruit to the film sets and feed it to the lightman, spot boy and actors.
Sonu said that Jackie Chan used to sit on the ground and eat without hesitation.