National
Contact between the Prime Minister and the Emirati President, agreement to promote bilateral cooperation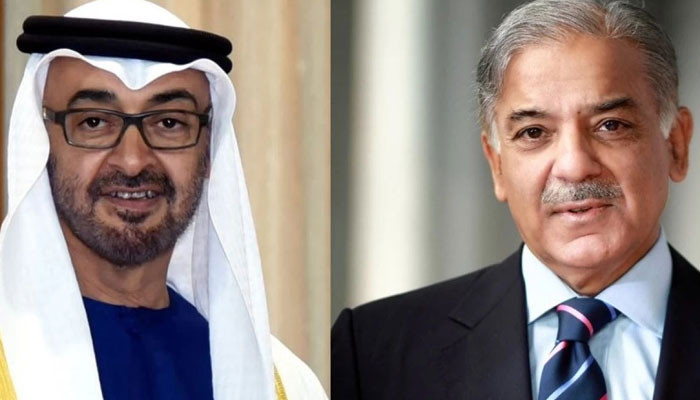 The Prime Minister of Pakistan Shahbaz Sharif and the President of the United Arab Emirates (UAE) Sheikh Muhammad bin Zayed Al Nahyan have had a telephone conversation.
According to reports received from Islamabad, during the phone conversation, the two leaders agreed to promote cooperation in bilateral relations in various fields.
On this occasion, Prime Minister Shehbaz Sharif expressed regret over the damage caused by the rains in the UAE. Similarly, the Emirati president expressed grief over the loss of lives due to rains in Pakistan.
Meanwhile, the Prime Minister welcomed the announcement of one billion dollar investment in Pakistan by the UAE.
The Emirati President also expressed his condolences on the martyrdom of the Pakistan Army officers in the helicopter accident.