Entertainment
Why did Shaun Shahid refuse to act in the film 'Ghajini'?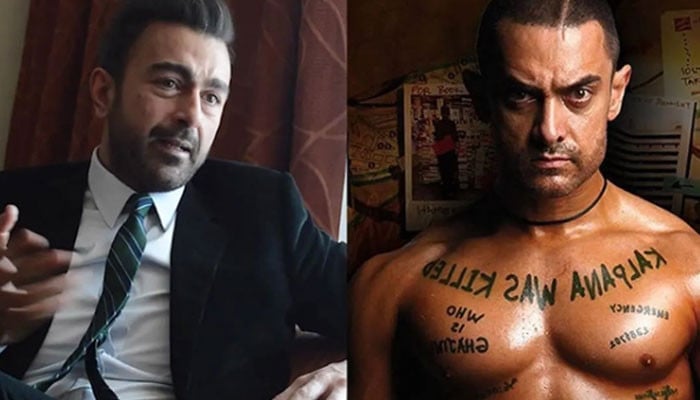 Pakistani superstar Shaan Shahid has revealed that he turned down an offer to act in the film 'Ghajini' due to his minor and negative role.
Speaking to host Noman Ijaz in a recent interview, Shaan Shahid said that in his opinion, the role offered to him for the film 'Ghajini' was very modest and anyone across the border could do it.
The actor added that "they keep getting offers to work from India and they keep refusing them".
He went on to say that the things he encountered in Pakistan after not telling some people about Bollywood were unrealistic.
"He was offered a role that any Indian actor could play. It was not something that Bollywood needed him for," Sean said.
Sean added: "No, people will recognize him and the character of a villain, someone who sells children's body parts and does nothing."
He further said that for three or four days he kept trying to convince Aamir Khan of his opinion and then finally he explained using a Punjabi example that if you (Aamir Khan) are a wrestler of India and he (Shaan) Shahid is a Pakistani wrestler, so he will not lose wrestling with money.
"He refused just because anyone could play the role. It was not the kind of role for which a Pakistani should be called to India," Sean said.
When host Noman Ijaz asked, "Is Shaan's only concern that this character is not someone who has to be called from across the border?"
In response, Shaan Shahid said, "Yes, they have great actors, they have academies which are producing 300 to 400 actors daily."
"He also told Aamir Khan that if you really want an actor from Pakistan, then we have a lot of actors who cater to the needs of your character, even the award winning Nayyar Ijaz. Like you can cast any actor.