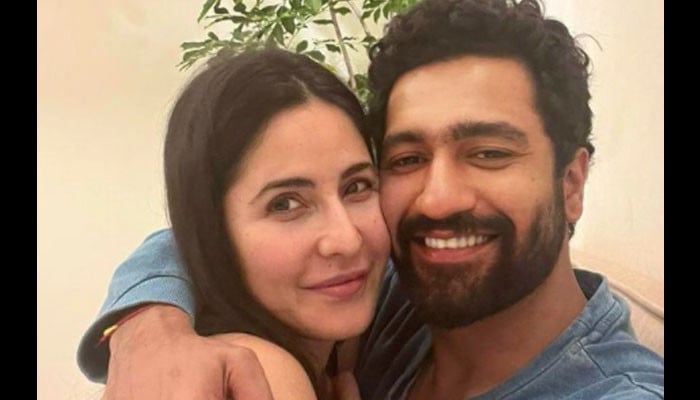 Leading Bollywood couple Katrina Kaif and Vicky Koshal's first selfie went viral on social media after their marriage.
The couple Katrina Kaif and Vicky Koshal have been married for a month now.
On this occasion, Katrina Kaif shared a selfie taken with her husband Vicky Koshal on her verified Instagram account.
In a selfie shared on Instagram, Vicky Koshal is hugging his wife Katrina and they both look very happy.
Katrina Kaif wrote in the caption of her post that "their happy married life is one month old."
On the other hand, Vicky Koshal has also shared a photo of herself and Katrina on her Instagram account in which both can be seen dancing.
It should be noted that Katrina Kaif and Vicky Koshal got married on December 9, 2021 in Rajasthan during a grand ceremony.