National
Murree: Snowfall stopped, major highways cleared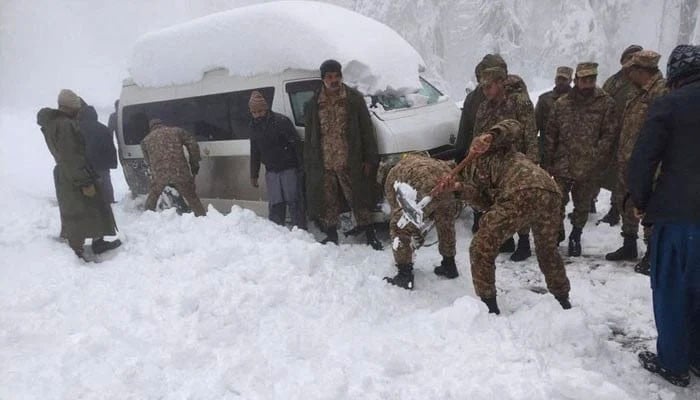 Relief work has intensified in Murree, Kohsar after the snowfall stopped. All major highways of Murree have been cleared for traffic.
According to a police spokesman, 600 to 700 vehicles were evacuated from Murree last night.
Heavy snowfall in Murree caused 20 to 25 large trees to fall, and all tourists were evacuated before nightfall.
More than 500 families have been evacuated in the last 24 hours.
Traffic has been cleared from Jhika Street to Lower Topa Express Highway, Lawrence College and Kaldana.
According to officials, all the citizens have been rescued in Kaldana.
Heavy machinery is being used to remove snow from various roads in Galyat.
A large number of vehicles are still reported to be stuck in the Barian area of ​​Murree.
More than 1,000 Rawalpindi Police and Traffic Police personnel took part in the rescue operation.
Police are present on the routes coming from Rawalpindi to Murree. The routes will remain closed even today.
Relief work in Murree has intensified but tourists are not satisfied with the administration's measures.
Meanwhile, the number of people trapped in vehicles during the snowfall in Kohsar Murree has risen from 22 to 23.