World
Brazil: 7 killed, 3 missing after rocks fall on boats under waterfall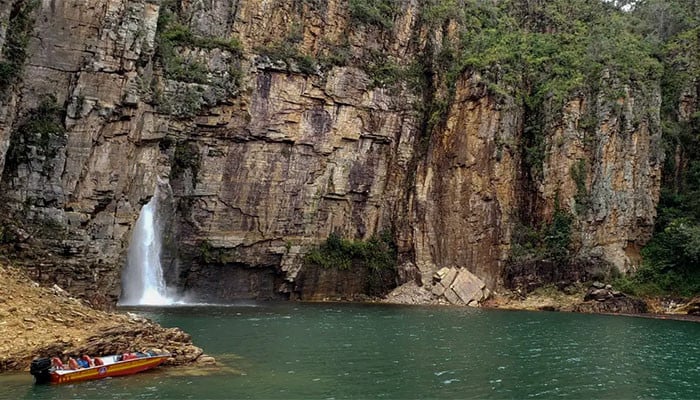 At least seven people have been killed and nine others injured when a rock wall collapsed on a boat under a waterfall in Brazil, officials say.
The boat capsized on Lake Capitolio in the state of Minas Gerais, where an entire rock column collapsed.
Rock debris fell onto boats under the waterfall, causing a huge ripple in the lake.
In the videos posted on social media, it can be seen that tourists are seen screaming after the rock fell. The rock caston collapsed into the water and two boats broke.
Most of the people injured in the accident have broken bones. One has sustained serious head and face injuries and his condition at the hospital is said to be critical.
Authorities said 23 other people with minor injuries were discharged after first aid.
It has been raining heavily in this part of Brazil for the past two weeks, causing the cliffs to loosen.