National
24-hour ban on going to Murree and Galyat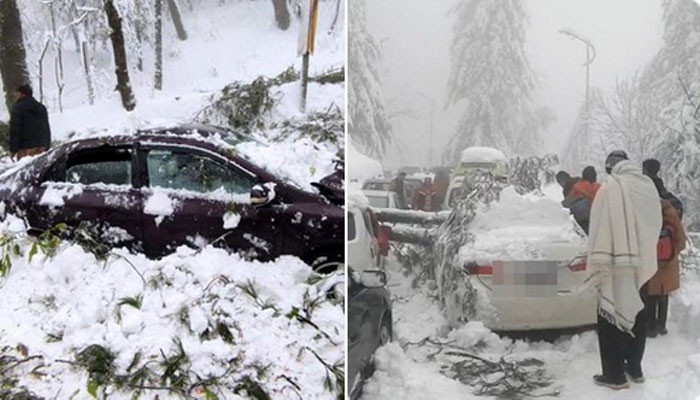 Tourists will be barred from visiting Murree and Galyat for another 24 hours.
The chairman of the National Disaster Management Authority (NDMA) has said that snow has been removed from the main highways of Murree.
He added that the roads were slippery and there was still snow on both sides.
Chairman NDMA also said that due to the presence of snow, there is a danger of vehicles slipping, so citizens should avoid death.
On the other hand, Interior Minister Sheikh Rashid has said that the decision to open Murree and Galyat will be taken based on the situation.
He added that Murree residents would be allowed to show their identity cards.