Sports
Well done Arshad Nadeem Well done, the nation is proud of you: Chaudhry Parvez Elahi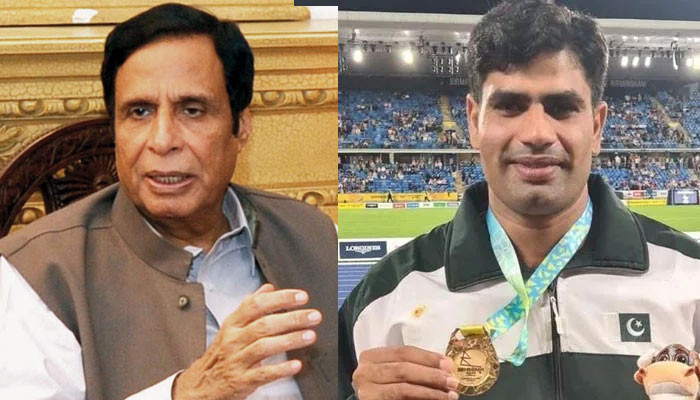 Punjab Chief Minister Chaudhry Pervez Elahi has congratulated Arshad Nadeem for winning gold medal in Commonwealth Games.

In the statement issued, Punjab Chief Minister Pervaiz Elahi has congratulated the player for making the name of the country and the nation bright and said that well done Arshad Nadeem, well done, the nation is proud of Co-op.
He termed Arshad Nadeem's success as Pakistan's victory and said that Arshad Nadeem has made the country famous by performing brilliantly.
Punjab Chief Minister Pervez Elahi also says that talented, capable and committed youth like Arshadandim are the real face of Pakistan.
It should be noted that Arshad Nadeem, the proud athlete of Pakistan, has won the gold medal by throwing a record of 90.18 meters in javelin throw.
For the first time since 1966, he has won a gold medal for Pakistan in Commonwealth Games athletics.