National
The superiority of the war equipment of the Indian Army cannot reduce the morale of Kashmiris, Ali Raza Syed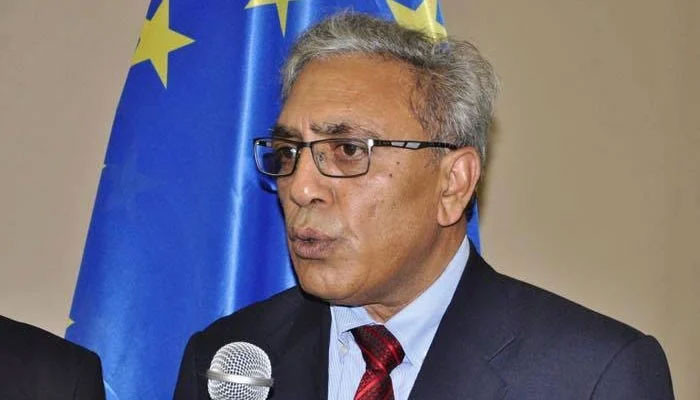 Chairman of Kashmir Council European Union Ali Raza Syed has said that Imam Hussain (AS), the grandson of Prophet (PBUH), has protected human values ​​by giving a great sacrifice.
In one of his statements on Ashura Day, he said that Hazrat Imam Hussain (AS) raised the flag of truth and righteousness on Ashura. The incident of Karbala teaches us to protect human values ​​and take care of human rights.
He said that Karbala is the name of the struggle against oppression and the lesson is Hurriyet. Today, the people of Jammu and Kashmir, inspired by the great message of Karbala, are struggling for the freedom of their homeland, which is occupied by the Indian Army.
Continuing his speech, Ali Raza Syed said that especially the oppressed people of Occupied Kashmir, who have been facing Indian siege, torture, persecution and arrests for 7 decades, have learned from the great sacrifice of Karbala.
Chairman Kashmir Council EU said that Karbala is a message of an enduring struggle against oppression and this struggle is a lesson not only for Muslims but for all humanity who have the spirit of freedom.
He said that the incident of Karbala has proved that only the forces of truth and righteousness can stand against falsehood.
Ali Raza Syed said that people have been facing difficulties in Occupied Kashmir for a long time, even Muslims have been banned from Muharram processions and gatherings for a long time.
He said that after ending the special status of Occupied Jammu and Kashmir three years ago, India has increased atrocities on the oppressed Kashmiris.
Chairman Kashmir Council EU said that today the Kashmiris are also in the right and the superiority of the war equipment of the Indian Army cannot reduce their morale or defeat them.
He also said that the power of truth is very strong and it overcomes the enemy. In the field of Karbala, Imam Hussain (a.s.) and his companions were very few in number compared to the enemy and they had very little war equipment, but they fought bravely against the large army of Yazid, who were using modern weapons of their time. was equipped.
He said that Yazid had an army of thousands, while Imam Ali had 72 followers. In the end, truth triumphed over falsehood. The supremacy of truth in the war between truth and falsehood teaches us sacrifice.
Ali Raza Syed said that we can fight against falsehood by keeping in mind the principles of Karbala. We have to develop such courage and passion and work with patience and perseverance.
The chairman of the Kashmir Council EU said that how long will India continue to oppress? The day is not far when Kashmiris will be blessed with victory and freedom.