National
Shah Rukh's mother used to torture Nimra, mother Nimra Kazmi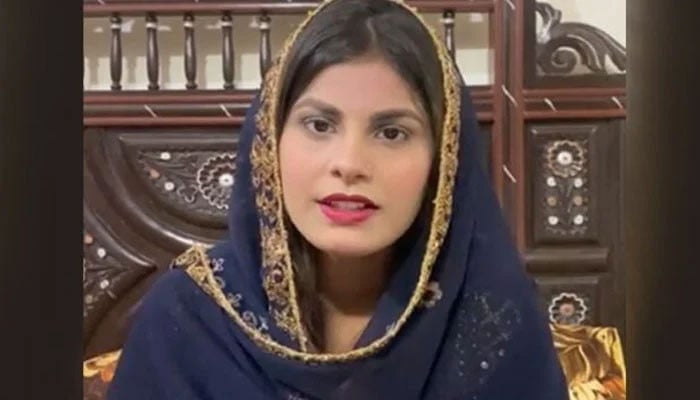 An important development has come out in the case of the marriage of a minor girl from Karachi, Nimra Kazmi in Taunsa, Nimra's mother has alleged that Shahrukh's mother used to torture her daughter.
Nimra Kazmi's mother said that my daughter did not run away from Shah Rukh's house, when Nimra reached the police station, the police called us from DI Khan, and asked the police not to hand over Nimra to Shah Rukh or his family.
The mother said that we reached Dera Ghazi Khan the day before yesterday and Nimra was handed over to us by the court.
Nimra Kazmi said that she had gone from Shahrukh's house to meet her parents, Shahrukh was looking for him, so she went to the police station, Shahrukh wanted to take me back home, his mother took me with him. Forbidden.
Nimra Kazmi further said that Shahrukh was forced in front of his mother and left, I have not divorced or separated from Shahrukh.
It should be noted that Nimra Kazmi's marriage certificate was revealed after she went missing from Saudabad area of ​​Karachi. Nimra Kazmi's marriage was conducted in Dera Ghazi Khan on April 18