National
Imran did not leave any tea set or sleeping set from Tosha Khana, Rana Sanaullah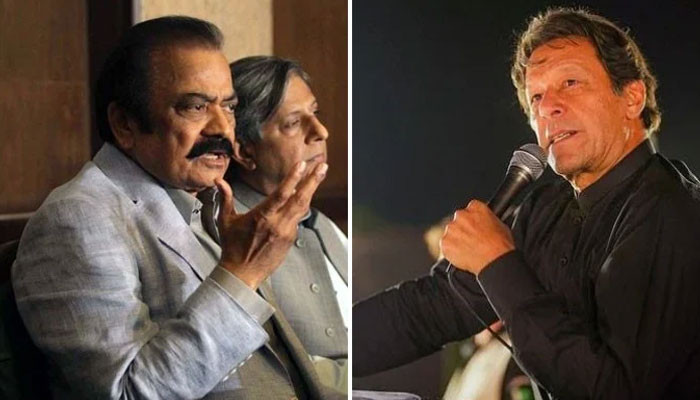 Federal Interior Minister Rana Sanaullah says that Imran Khan did not leave any tea set or gold set from Tosha Khana.
Talking to the media in Faisalabad, Rana Sanaullah said that when the watch was sent for sale, the makers called the king saying that the watch was made by him, it has come to us for sale, but it has not been stolen.
Rana Sanaullah said that it is too late to file the reference, Imran Khan will be ineligible at any cost, what ultimatum, which election, first remove the Chief Election Commissioner.
He said that if such an ultimatum is to be given as it was on May 25, then remember, peaceful assembly is allowed, if you adopt the path of bullying, threats, violence and blackmail, you will have a worse fate than May 25.
Rana Sanaullah said that the FIA ​​is currently conducting two inquiries, one is on the trends of the Lasbela tragedy, the other inquiry is being conducted on the decision of the Election Commission of Pakistan as a result of these inquiries against which the crime has been committed. If proven, a case will be registered against him.