World
Ashura Day was celebrated with religious devotion and respect in Japan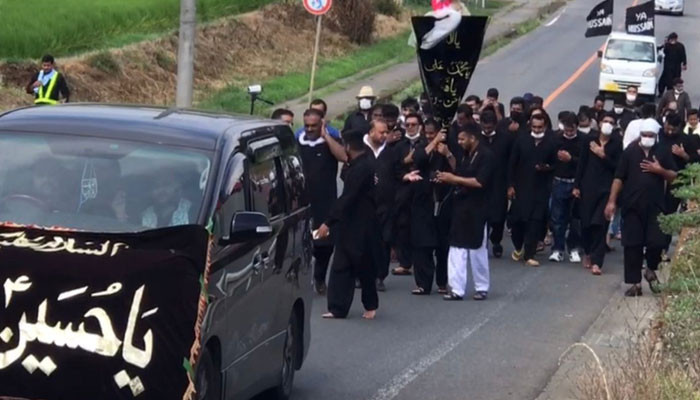 Ashura Day was celebrated with religious devotion and respect in Japan.
Mourning processions were taken out in many cities of Japan, in which the largest procession was taken out from Imam Bargah Muhammad wa Ala Muhammad in Abaraki-ken, in which a large number of mourners participated.
On this occasion, the mourners mourned and remembered the atrocities committed on the martyrs of Karbala. A large number of offerings were also arranged along the procession routes.
On this occasion, the speakers said in their address that the martyrdom of Imam Hussain (RA) teaches the lesson of standing firm for truth and truth, while the martyrdom of Imam Hussain (RA) is a torch for Muslims.
On this occasion, the famous Shia leader Salim Shah said in his speech that Hussainism teaches the lesson of righteousness and whoever loved Hussain (RA) loved Allah and His Prophet (SAW).
He said that Hussain (RA) was on the right, he cut off his head in front of falsehood but did not bow down, that is why he is forever alive in the hearts of Muslims, while Yazid was disgraced in this world and will be disgraced in the Hereafter.
Saleem Shah also thanked the Japanese government for supporting the procession.