Entertainment
Aryan Khan became the shield of his father Shah Rukh Khan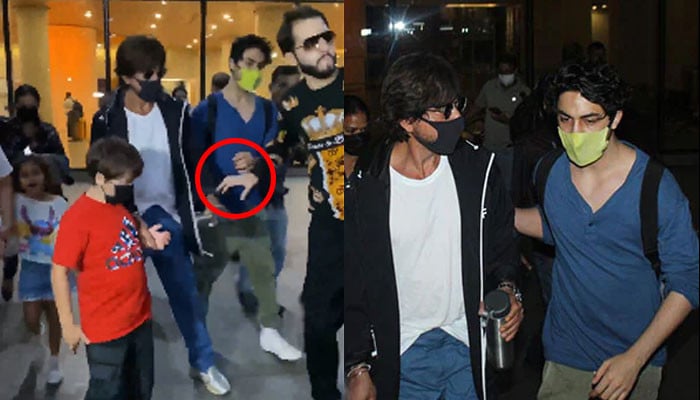 Famous Bollywood star Shah Rukh Khan's son Arya Khan became his father's shield.
Bollywood king Shah Rukh Khan was surrounded by his fans when he was coming out of Mumbai airport with his family.
In such a situation, when the rush started and a fan tried to hold Shah Rukh Khan's hand, Shah Rukh suddenly backed away as if he didn't like holding the fan's hand.
At the same time, Shah Rukh Khan's son Aaryan Khan, who was behind him, immediately intervened and then took his father and his younger brother safely to the car.
It should be noted that fans are eager to take pictures with their favorite superstar and one such fan tried to get close to Shah Rukh Khan.
After the incident, the Bollywood actor's security did not allow any fans to come near him and take pictures.