Entertainment
Akshay Kumar is the sixth richest actor in the world, reveals Anurag Kashyap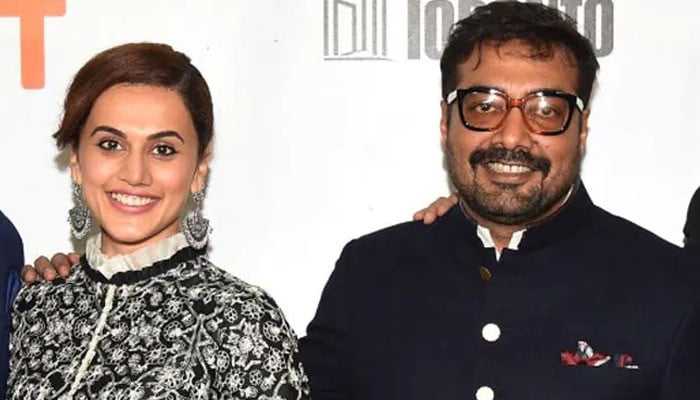 Bollywood director Anurag Kashyap has revealed that Akshay Kumar is the sixth richest actor in the world in comparison to actress Taapsee Pannu.
While Taapsee Pannu and Anurag Kashyap are busy promoting their film 'Doabaara', the actress compared herself to Akshay Kumar in an interview.
Taapsee Pannu said that she too is doing many films like Akshay Kumar, I complain that we both don't get equal checks, he earns more.
Meanwhile, Anurag Kashyap revealed that Akshay Kumar is currently the sixth richest actor in the world.
The film will hit the theaters again on August 19. The film is directed by Anurag Kashyap and produced by Ekta Kapoor.
This is Anurag and Taapsee's third film together after Man Marziyan (2018) and Sandh Ki Ankh (2019).
During the interview, Taapsee was asked that in a tweet someone called her Lady Akshay Kumar, who is doing many films.
To this the actress replied that I will humbly accept the compliment when our paychecks are even, please don't do it till then.
Taapsee Pannu added that he is the highest earning and tax paying actor, I don't get all this from Akshay Kumar.
Anurag Kashyap sitting next to him said that Akshay Kumar is the sixth richest actor in the world, to which Taapsee immediately replied that I am not even close to him.
According to a report by Forbes India, Akshay Kumar is the only Indian who is included in the list of the highest paid Americans in the world in 2019.