National
Video of Muhammad Ashfaq of Gujranwala killed in Murree accident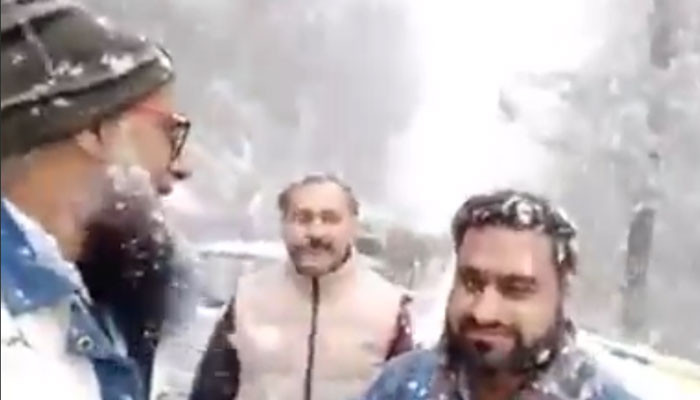 Video of Muhammad Ashfaq of Gujranwala who died in Murree accident has come to light.
In the video, Mohammad Ashfaq is being taken with friends in the snowfall of Murree.
Bhai Shehzad said about Mohammad Ashfaq that he used to work in a software company in Lahore.
He added that Ashfaq had died along with two friends from the office, the last time the brother spoke on the home telephone was on Thursday.