Sports
The Inside Story of PTV and ARY's Controversial and Alleged Illegal Partnership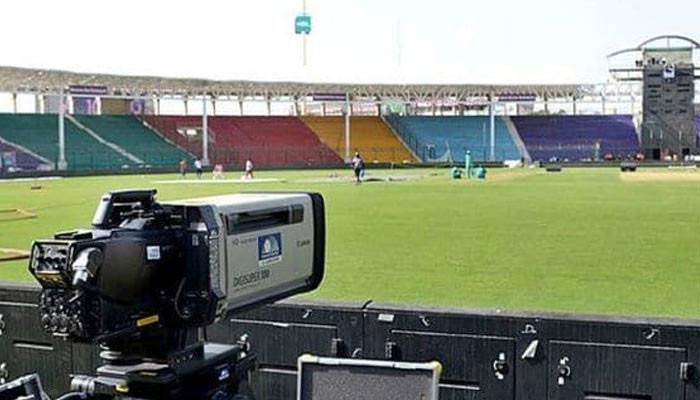 The inside story of PTV and ARY's controversial and allegedly illegal partnership has been leaked by Geo News, with shocking revelations.
PTV made ARY Consortium involved in broadcasting at a time when it had no sports channel, PTV's board of directors was unaware of the whole matter, PAPRA rules were violated, PT V did not even present the terms and conditions of the agreement in court.
PTV, a state-run broadcaster run on public taxes and license fees from citizens for electricity bills, is being destroyed for the benefit of a private broadcaster, ARY. The Hosharba details received by Geo show how even the national exchequer is being harmed for the benefit of a reputed private entity, ARY.
According to the details received by Geo, the whole game started when in August 2021, PTV issued a tender for a partnership in ICC Broadcasting Rights without mentioning PSL. It is pertinent to note here that ARY Consortium was made a part of ICC Broadcasting on the occasion when it did not have any sports channel nor any license, at that time A Sports did not even exist. While PTV's board of directors remained unaware of the whole matter.
On the occasion of the partnership in Broadcasting Rights, PTV Sports did not inform its directors about A-Sports, but only approved to show them with Ten Sports. Later, A-Sports was also quietly made a partner. The whole process seems malicious and raises a number of questions.
The most important question is why PTV Sports made such a company its partner and shareholder in revenue when it did not exist.
Why should PTV, which naturally has more viewership, ratings and revenue, make such a partnership with an inexperienced and nascent company? It is worth mentioning here that the viewership share of PTV Sports is 47%.
All this has cost billions to Pakistan's state-run PTV and the national exchequer.
It doesn't end there. PSL Broadcasting Rights is bid on December 23, 2021 and in this too PTV paves the way for more irregularities and losses to be awarded to ARY. This time PTV relies on the same expression of interest code issued in August 2021 in which there was no mention of PSL.
This time PTV not only works against the papyrus laws but also misrepresents. According to the August 2021 expression of interest that PTV sought to favor ARY, PTV had an agreement with a consortium of Group M and ARY, but on the occasion of PSL, the party Changed and consorted only with ARY.
And this fact has unveiled the whole matter. The first fact is that the tender for August 2021 was only for the World Cup. Secondly, the partnership of PTV and ARY for PSL was against PAPRA rules.
It is noteworthy that PTV, which runs on public tax, did not provide details of the August 2021 agreement as to whether A-Sports was mentioned in the agreement or not. The government agency did not even present its terms and conditions in court.
The question arises as to why PTV has kept this agreement secret. Documents in Geo's possession show that the August Expressions of Interest did not include the broadcast rights of the seventh and eighth editions of the Pakistan Super League.
Now the question is on whose behalf PTV has entered into a controversial and allegedly illegal partnership which has brought crores of profit to the private company ARY and huge loss to the national exchequer.