National
The administration waited for the snow to stop, but death did not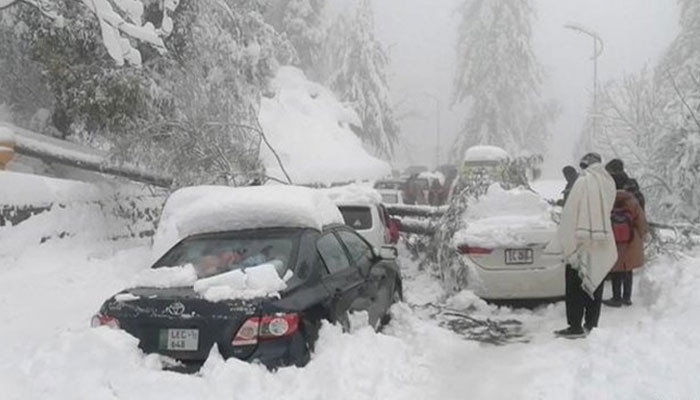 In the tourist destination of Queen Kohsar Murree, the administration was waiting for the snowfall to stop. Death did not wait. A blizzard on the night of January 7 claimed 22 lives.
People waiting for government help died while sitting in cars. Eight members of the same family were in one car and four friends were in the other car. Death did not allow the people in the other car to get out of the car.
The government declared Murree a disaster and declared an emergency. Three to four feet of snow fell overnight. Roads were covered with snow, vehicles were stuck, people standing on the road did not get any help from anywhere.
People are still trapped in Jhika Gali, Gulda, crying for help.
Contrary to the claims of the hotel association, the hotel owners did not care about the family or the children. Ask for a room rent of somewhere 25 or somewhere 50,000.
The whole country mourned the deaths in Murree. Prime Minister Imran Khan admitted that the administration was not ready for an extraordinary situation.