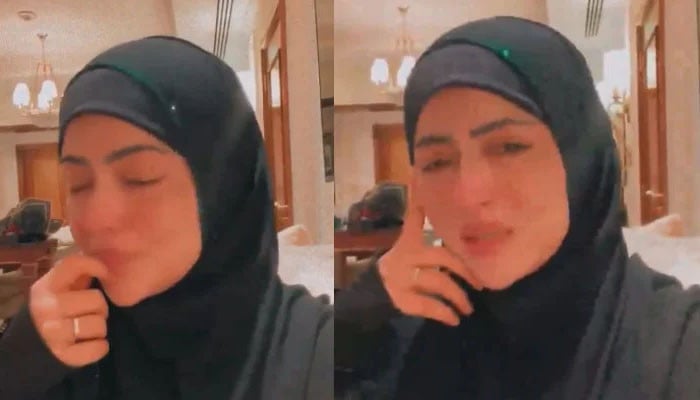 Former Indian actress Sana Khan, who withdrew from Bollywood for the sake of Islam, became obsessed after performing Umrah, the video of which went viral on social media.
Sana Khan, who recently performed Umrah with her husband Mufti Anas, released a video message to her fans asking them to give thanks to Allah Almighty.
In his video message, Sana Khan said, "Today is my last Maghrib prayer in Roza Mubarak. I am wondering how much Allah Almighty gives us but we can never thank Him."
He said, "We do not give thanks to our Lord, but He continues to bless us with His blessings."
Sana Khan added, "We are very ungrateful. When people give us things, we thank them a lot. But when Allah Almighty gives us so much, we do not thank Him so much."
It may be recalled that Sana Khan had married Mufti Anas from the Indian state of Gujarat last year.
Former Bollywood actress Sana Khan, who became famous from Bigg Boss Season 6, had announced to leave the showbiz industry for the sake of Islam before her marriage.
On this occasion, Sana Khan said that now she will spend her life in the service of humanity and in accordance with the commands of Allah Almighty.