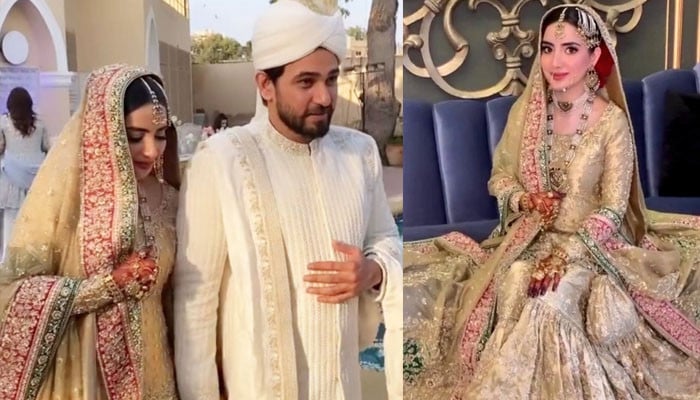 Khobro actress Saboor, who got engaged to well-known actor Ali Ansari yesterday, changed her name on social media after her marriage.
He has changed his name to Saboor Ali's verified account on the photo and video sharing app Instagram.
The actress has changed her name to 'Saboor Ali Ansari' on her Instagram account.
Fans are thrilled to have Saboor Ali rename his Instagram account and are sharing screenshots of his Instagram account on various social media pages.
It should be noted that the actress Saboor Ali and actor Ali Ansari The marriage and farewell ceremony was held yesterday, the photos and videos of which are going viral on social media.
Saboor Ali chose the golden wedding dress for the most special and beautiful occasion of her life while her husband Ali Ansari wore white sherwani.
Ali Ansari and Saboor's wedding was also attended by showbiz stars including Urva Hussain, Zara Noor Abbas and Ayman Khan among others.
Remember that only last year, Saboor Ali had a talk with actor Ali Ansari.