Sports
Photos of Babar Azam with his wife go viral, users worried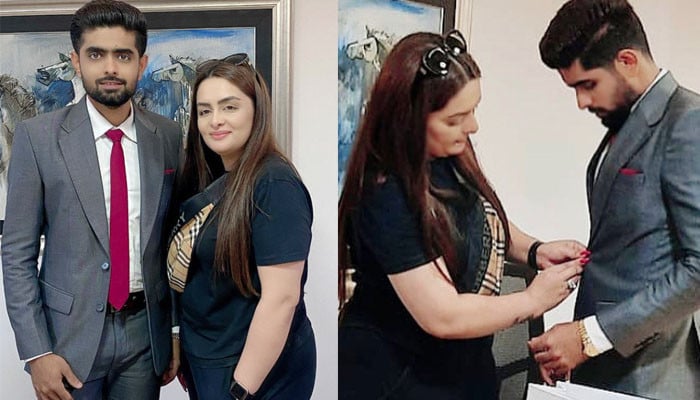 Pictures of national cricket team captain Babar Azam with an unknown woman went viral on social media, which worried social media users.
Two pictures of Captain Babar Azam with a woman are going viral on social media.
In one picture the woman is standing with the captain Babar Azam while in the next picture the woman can be seen buttoning Babar Azam's coat.
As the images went viral on various social media platforms, a series of questionable and startling comments from users began.
A user named Rehman said, "Pakistani girls were heartbroken to see these pictures."
"People will now fall behind Babar Azam and this woman," said one user.
While some users made fun of Babar Azam, most users told the real story behind the pictures.
"She is a Dubai makeup artist, she is married and has children," said one user.
Users said that she had worked with Babar Azam and these photos were taken at the same time that the woman had also shared on her Instagram 6 weeks ago.