Entertainment
Photo discussion of Bushra Ansari with Iqbal Hussain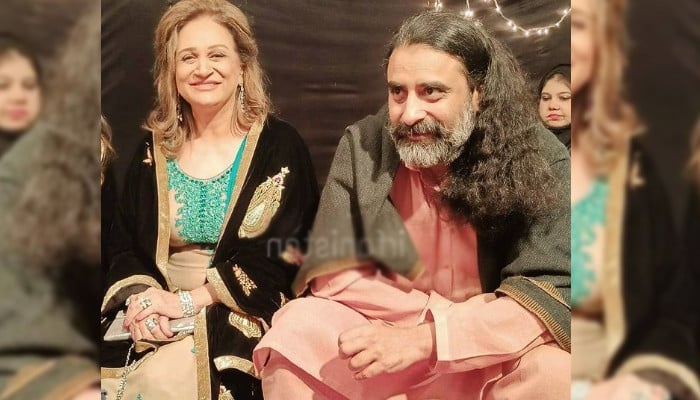 Leading senior Pakistani actress, host, singer and comedian Bushra Ansari's director Iqbal Hussain along with photos are being discussed on social media.
Many videos of Nada Yasir's younger brother, Talha Pasha's henna ceremony are currently viral on social media applications, mainly due to Nada Yasir's dance, photos of Bushra Ansari with Iqbal Hussain and presence of Hira Mani in this henna. ۔
In the comment box of these videos and posts that went viral on social media, while internet users are making interesting comments on Nada Yasir's dance, fans also expressed pleasant surprise to see Bushra Ansari in a happy mood with Iqbal Hussain. is going.
It is to be noted that news of Bushra Ansari's second marriage to actor and director Iqbal Hussain has been circulating for the last several years while no confirmation has been received from them yet.
On the other hand, fans of Hira Mani are also looking very happy when they are invited to a wedding.
It should be noted that Hira Mani had complained during an interview with host and actress Meira Sethi that no artist in Pakistan showbiz industry invites her to her wedding.