Entertainment
Married to Saboor, Ali Ansari's popularity increased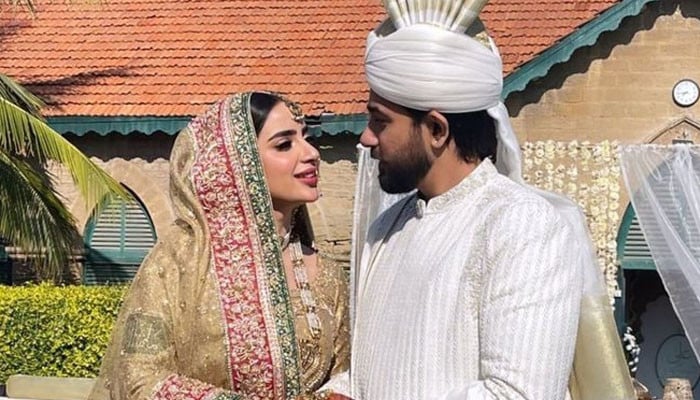 Ali Ansari, a well-known actor who got married to Khobro actress Saboor Ali yesterday, has become more popular on social media.
Groom Mian Ali Ansari has been in the news for the past several days. Earlier, the marriage of the actor's sister became the center of attention, but now there is a lot of talk about his own marriage.
Ali Ansari's verified account on Instagram, a photo and video sharing app, has seen an increase in followers.
The actor's Instagram followers have increased to one million.
If you look at Ali Ansari's Instagram account, he has made 453 posts so far while he has only 374 followers from his account.
It is to be noted that the marriage and leave ceremony of actress Saboor Ali and actor Ali Ansari was held yesterday and its pictures and videos are going viral on social media.
Saboor Ali chose the golden wedding dress for the most special and beautiful occasion of her life while her husband Ali Ansari wore white sherwani.
Ali Ansari and Saboor's wedding was also attended by showbiz stars including Urva Hussain, Zara Noor Abbas and Ayman Khan among others.
Remember that only last year, Saboor Ali had a talk with actor Ali Ansari.