National
Lahore became a nightmare for a cargo ship with a flat tire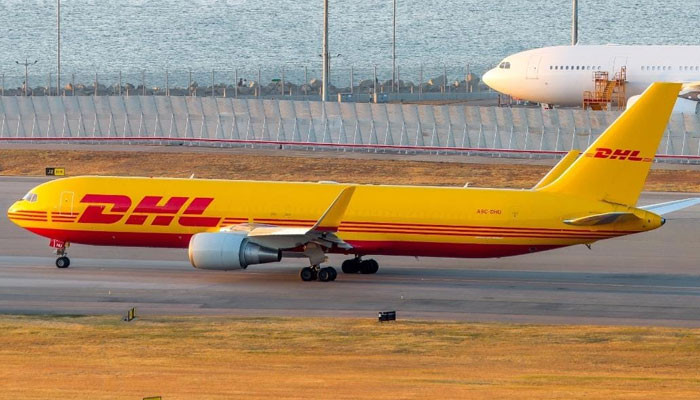 The cargo company's Boeing plane that crashed on the runway of Lahore Airport had the misfortune or mere coincidence that when it came to Lahore for the second time after the accident, it did not get the runway and the plane had to return to its headquarters.

According to aviation sources, the weather in Lahore was very favorable at the time of departure. The Boeing 767 of International Cargo Company left Kuwait City for Lahore at 6:34 am on Friday as Flight ES 179.
According to aviation sources, as soon as the plane carrying registration A9C-DHU entered the airspace of Punjab, the weather in Lahore suddenly deteriorated. More than a dozen domestic and international flights were grounded. Most of the planes were landed at alternative airports, but the ES-179 flew around Lahore for about 20 minutes. The plane finally landed at its headquarters in Bahrain at 4:56 pm local time, eight hours after takeoff.
This may seem like a trivial matter, as it often happens in air travel, but it is an interesting phenomenon for this aircraft. Because this is the same plane with which the tire exploded during take off from Lahore International Airport on October 15 last year.
Due to this, the flight operation at Allama Iqbal Airport was closed for 10 and a half hours. The plane had spent 9 days in Lahore for repairs. The plane could not land at Lahore Airport for the second time yesterday after leaving Lahore on October 23.
On December 26, the plane was sent back to Karachi due to heavy fog when it reached Lahore as flight ES 179 from Kuwait City, from where it left for Bahrain.