World
Kazakhstan: Violent protests, US diplomatic staff allowed to leave the country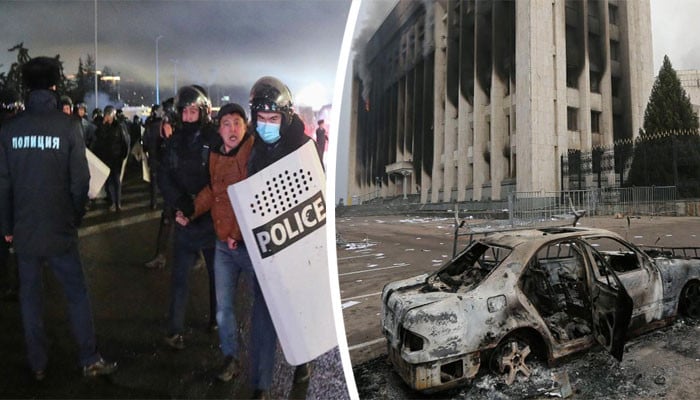 Violent protests continue in Kazakhstan over rising petroleum product prices, prompting the US government to allow non-emergency staff at the US consulate in Almaty to leave Kazakhstan.
The US State Department says non-emergency staff at the Almaty consulate in Kazakhstan could leave Kazakhstan.
According to the foreign news agency, the violent protests that started after the increase in the prices of petroleum products in Kazakhstan are still going on.
In Kazakhstan, the president has fired his cabinet and declared a state of emergency in major cities.
Kazakhstan's president has ordered security forces to fire on armed men without warning, a foreign news agency reported.
According to the Kazakh Interior Ministry, 26 gunmen and 18 police officers, including the National Guard, have been killed in Kazakhstan so far.
The foreign news agency added that more than 3,700 people have been arrested in Kazakhstan so far during the recent unrest.
The foreign news agency also reported that Western countries have demanded restraint from all parties, including the Kazakh government.