National
Karachi: Ninth day of sit-in of Jamaat-e-Islami, continuous increase in protesters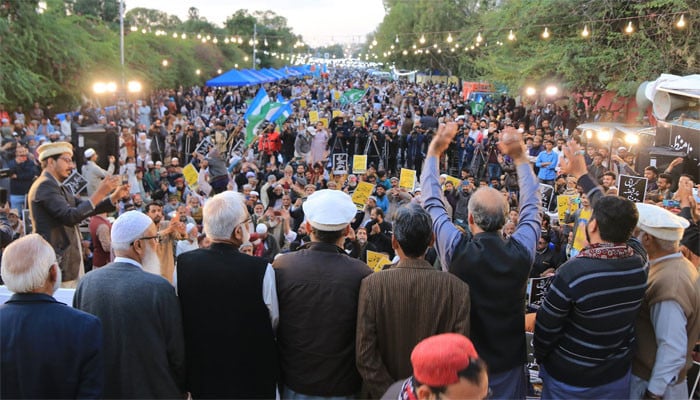 Jamaat-e-Islami is holding a sit-in in Karachi against the local body law in Sindh. Workers are also arriving in front of the Sindh Assembly to participate in the sit-in.
The sit-in of Jamaat-e-Islami in Karachi against local government law in Sindh has entered its ninth day, in which a large number of Jamaat-e-Islami workers are arriving from all over the city to participate.
Yesterday, Central Amir of Jamaat-e-Islami Sirajul Haq participated in the sit-in.
He said that Jamaat-e-Islami had served Karachi in the past too and even today the voice of the people of the city remains.
Ameer of Jamaat-e-Islami Karachi Hafiz Naeem-ur-Rehman says that we reject the Local Government Bill.
He also said that PPP has also taken over civic institutions through black law.