World
Egypt: Two buses collide, killing 14 and injuring 17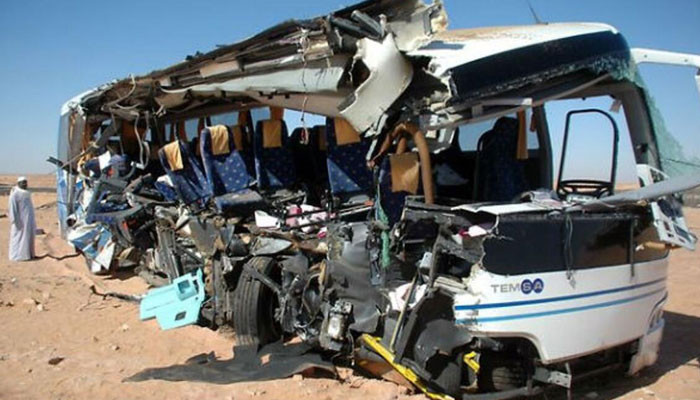 In Egypt, a minibus and a coach collided, killing 14 people and injuring 17.
According to the news agency, the officials said that the accident took place due to high speed despite the reduction in visibility due to fog.
The minibus and coach were traveling from Cairo to the tourist destination Sharm el-Sheikh when they collided with each other due to high speed and lack of visibility.