Entertainment
Ariz Ahmed shared beautiful highlights of the wedding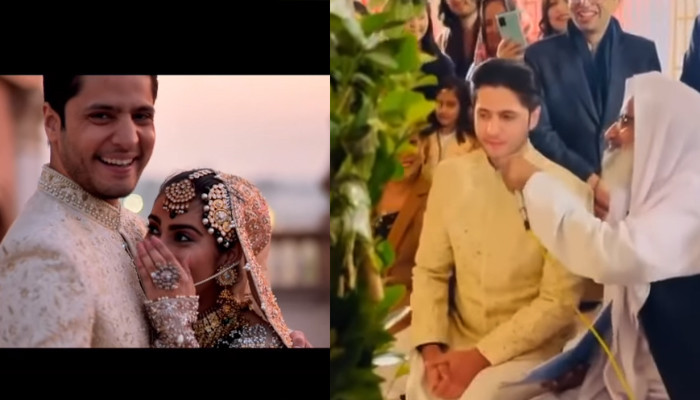 Pakistani actress Haba Bukhari has tied the knot with actor Ariz Ahmed.

Newlywed actor Ariz Ahmed has shared a beautiful video of his marriage in which he is looking very happy with his newlywed bride.
Ariz Ahmed has shared a short video on his Instagram account in which this couple looks very beautiful and happy together.
In the caption of this video, Ariz Ahmed is referring to his marriage ceremony and writes, "Yes, it is done."
On the other hand, Haba Bukhari has also shared a beautiful video of the biggest day of her life with her fans.
The video shared by Haba Bukhari shows glimpses of the jokes made during the marriage of Ariz Ahmed, who recently became her virtual god after a deep friendship.