World
Why is this picture of traffic jam going viral?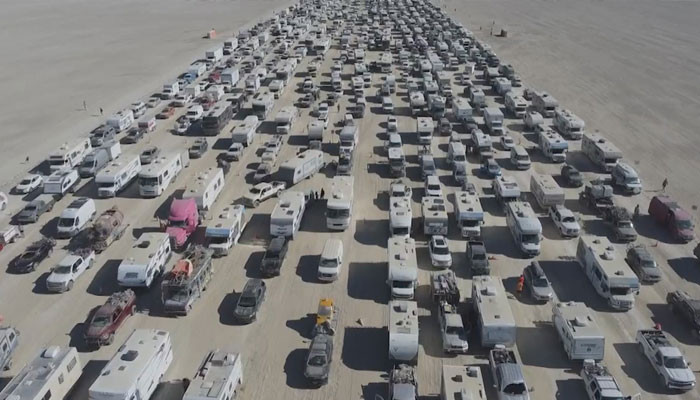 This viral picture of vehicles stuck in a traffic jam for 8 hours is not from a busy highway of a big city in Pakistan, but from the American city of Nevada.
According to foreign media, a photo of the American city of Nevada is going viral on social media, in which long queues of vehicles stuck in a bumper-to-bumper traffic jam can be seen in 15 lenses.
These travelers are returning to their homes after participating in the annual music and culture festival 'Burning Man', which has been going on for the past nine days.
The annual festival was held after a gap of three years due to the easing of restrictions due to the global pandemic of Covid-19, which was attended by a large number of fans.
Burning Man's management tweeted on micro-blogging site Twitter that they faced eight-hour delays as a large number of passengers headed to the Black Rock Desert at the same time at the end of the annual festival.
Passengers may have to wait longer, the administration added in a tweet.
According to reports, around 80,000 fans attended the 9-day long festival.
It should be noted that thousands of people from all over the world travel to New York to participate in the Burning Man Festival, during which the participants dress up in strange costumes and party for a week.
The festival ends with the burning of an effigy, hence the tradition of the festival being called Burning Man in 1989.