National
The bridge was broken by the relay of Manchhar Lake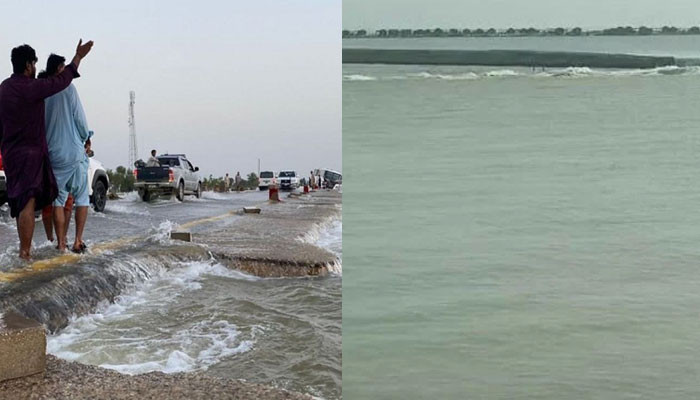 Traffic on Sehun Dadu Road was completely blocked due to the collapse of the bridge on the Indus Highway by the derailment of the Manchar lake.

Water is leaking rapidly from the crack in RD 52 in Manchar Lake.
Water has entered the coastal areas of Sajawal, from where women and children along with their belongings are being transferred to the self-help dam.
Kotri and Larkana railway track is under water, there is a problem in track repair work due to non-reduction of water at Sun and Manjhand.
According to railway officials, the passenger train service has been suspended for 20 days, the work of laying stones at the place where the track was washed away is going on, the track was affected at three places by the rails coming from the mountains.
At Manjhand, the railway track was swept away by the Raila, due to which the Bolan Mail Express and passenger train services were suspended for 20 days.