World
The bridge collapsed during the opening ceremony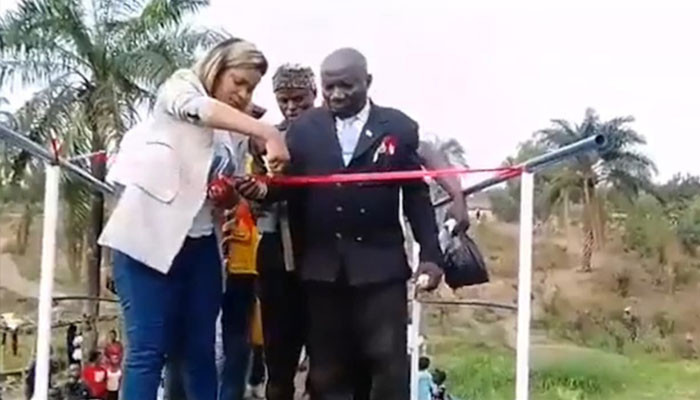 A bridge built to cross the river during heavy rains collapsed during the inauguration ceremony due to the use of poor construction materials.
It belongs to the African state of Democratic Republic of Congo, whose video has gone viral on social media and is causing mockery of the authorities.
According to foreign media, before the construction of the bridge to cross the river, there was a temporary bridge made of wood at the same place, which often broke down.
In a video shared on Twitter by an African journalist, officials can be seen standing on top of the bridge during the inauguration ceremony, which collapses as the ribbon is cut and the officials stagger.
On this occasion, the officials included a woman, who, fearing the collapse of the bridge, called for help, upon which the security personnel immediately moved forward and took her to the other side of the bridge safely, while other male officials helped her across the bridge. do
In the comments of the viral video, a user criticized the government and said that there is no need to be surprised if the construction cost of this bridge is in millions of dollars, this money has gone from the public's pocket.
While one user wrote that it looks like the lace was holding the bridge.